Special Introductory Program
For student's new to dancing or new to the Arthur Murray® Schools of Dance specialized teaching system, we offer a special complimentary introductory program. Our introductory program allows you to see what will happen during your Arthur Murray® dance lessons. You will have a personal experience of how quickly you will learn to dance at Arthur Murray®. Your professional, certified Arthur Murray® instructors will have an opportunity to work with you, interview you to better understand your personal dance goals, and then make a professional recommendation for the next "step" in your dance program!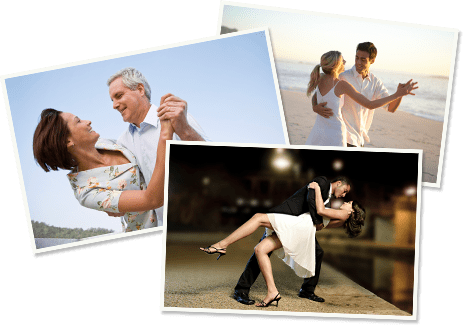 Basic Skills
Foundation Program
This program will be personally tailored for you by your Arthur Murray® Dance professionals. The Basic Skills – Foundation program will give you "survival skills" on the dance floor. The length of each dance students beginning program will be determined by the skill level and ability of the individual or couple, and your dancing goals. On average, most Arthur Murray® dance students will take a 4 to 8 week basic skills course, which includes private lessons, group classes and supervised dance-party practice sessions. This program is also an excellent springboard into more advanced social dance training.
Bronze Level Social
Dance Programs
Associate Bronze Social Dance Program
This program is the next level of dance training at Arthur Murray® Schools of Dance. Your Arthur Murray® Dance Professionals will personally tailor this program to suit your dancing needs. The Associate Bronze Social Dance Program is for the impatient student! It will get you out on the dance floor with a variety of dance steps and patterns, and increase your ability to lead/follow in today's most popular social dances.
Full Bronze Social Dance Program
This program is the most popular standard of training at Arthur Murray® Schools of Dance. This program results in good all-around comfortable social dancing. You will feel at ease on the dance floor with any partner. Dancers that complete this course look forward to musical changes because they can dance proficiently to a variety of music and have a good knowledge of many different dance patterns to use. This Standard has proven to be the most desirable dancing goal to attain. You will feel poised and comfortable, whether at a dance party, nightclub or grand ball.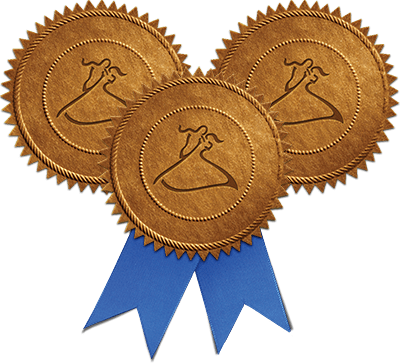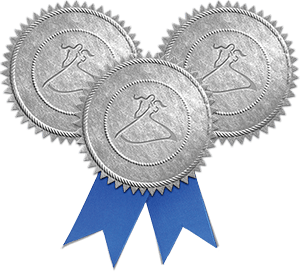 Silver Level
Social Dance Program
Completing this level of dancing makes you the dancer that people just have to stop and watch. Arthur Murray® dance students that complete this Standard of social dance seem to glide effortlessly around the dance floor, and look almost like professional dancers! These dancers are very polished and show great technique in their dancing. They can lead or follow any dance partner.
Gold Level
Social Dance Program
The Arthur Murray® Gold Standard of Dance is for the serious dancer. This level of dancing that is not often seen on the social dance floor. Many Gold Standard Arthur Murray® students actually compete or perform exhibition dancing at this standard of dance. These dance students look truly extraordinary.